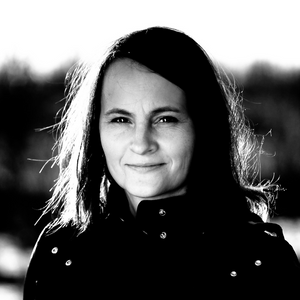 Anne Lajla Utsi
International Sami Film Institute
Norway
Managing Director
Anne Lajla Utsi belongs to the Sámi people and is based in the Sámi village of Kautokeino in Norway, above the Arctic Circle, where she has served as CEO for the International Sami Film Institute (ISFI) since 2009.
She was one of the founders of the Institute and had a background as a documentary film director. Utsi has, through the ISFI, guided a new generation of Sámi filmmakers, and the International Sámi Film Institute represents a watershed in Sámi film production. The production has increased by 46 % in this period with 70 % women directors and producers.
ISFI has also initiated several international collaborations between indigenous filmmakers, such as the Indigenous Film Circle, Arctic Film Circle, Arctic Chills, and the establishment of the Arctic Indigenous Film fund, where Utsi is also a member of the board.
Utsi has worked in the film and media industry for 25 years as a film director, film festival manager, journalist, and producer. She has served as an advisor for Walt Disney Animation Studios and as leader of the Sámi cultural expert group working with the filmmakers of Frozen 2. She is a member of The European Film Academy and has also been a Native film advisor for the Berlin Film Festival. Utsi has served on international and national film juries and as a mentor in various film labs and workshops and has represented Indigenous film at conferences and seminars around the world. Through her work as a CEO at ISFI, she has built a solid International film network with partners such as the Sundance Film Institute, Netflix, Canada Media Fund, European Film Academy, Berlin Film Festival, Maoriland Film Hub, and many more. Anne Lajla Utsi is also a member of The Academy.
"Storytelling has been a survival tool for Sámi people in the harsh Arctic landscapes for centuries, and the power of telling our own stories is relevant, and we can create exciting job opportunities for generations to come with our own stories."