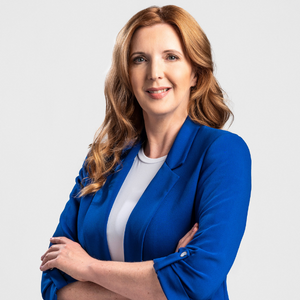 Jaclyn Philpott
Association of Film Commissioners International (AFCI)
United States
Executive Director
As Executive Director of AFCI, Jaclyn Philpott leads the only global organization representing film commission professionals. She oversees advocacy, educational programs and events that empower AFCI members to work more effectively with policymakers and businesses in the screen sector – all with the goal of fostering economic growth in an inclusive and sustainable manner.
Philpott relocated from New Zealand to the U.S. to take on this role, bringing deep yet diversified experience in economic development, strategy, transformation, international marketing and event management.
Recent assignments include working with economists, business leaders and policymakers in Auckland and across New Zealand to explore how the private and public sectors can collaborate to build a better future post COVID-19.
Philpott co-created and produced the Auckland's Future, Now events for Tātaki Auckland Unlimited (New Zealand's largest economic and cultural development agency) and helped spearhead large scale projects for the Tripartite Economic Alliance (linking Auckland, Los Angeles and Guangzhou, China), the 36th Americas Cup and the World Masters Games. She also worked closely with the New Zealand Film Commission and regional film offices nationwide, including Screen Auckland, where she managed activations at premieres and major events such as the Toronto International Film Festival.
Philpott earned an MBA from the University of Canterbury (New Zealand) with a specialization in management and growth strategies.