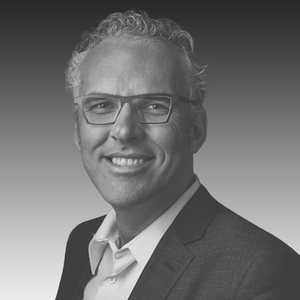 Jeff Melanson
Partner
Jeff Melanson is known for his inventive approach to meeting disruptive innovation with bold strategy and practical vision. Lauded internationally for his creative entrepreneurship approach to leadership, Jeff has proven methods for finding hidden talent and opportunity within an organization, from out-of-the-box strategic and financial growth opportunities for organizations to finding the dynamic growth potential that traditional business practice overlooks.
Jeff Melanson is proud to serve as a Partner of The Stratagem Group (a top-tier media and entertainment company), Strategic Partner for Unity Technologies and an Advisor at Lansberg Gersick Advisors (an advisory and educational partner to the world's leading family enterprises). In his executive life, Jeff served as President and CEO of the Toronto Symphony Orchestra, President of The Banff Centre, Dean of The Royal Conservatory of Music's Community School in Toronto and Executive Director of Canada's National Ballet School.
Jeff holds an MBA from Wilfrid Laurier University. He is also a frequent strategist, guest panellist and lecturer on disruptive innovation, design thinking, creative economies, city building, and creative entrepreneurship across North America and around the world. Jeff is also the creative columnist for innovation and business strategy for HuffPost. He was the first arts leader to be appointed one of Canada's Top 40 Under 40 for 2009, and in 2010, Jeff was named Wilfrid Laurier University's MBA Alumnus of the Year. In November 2010, he was appointed special advisor on arts and culture to the Mayor of Toronto. He is a recipient of a Queen's Diamond Jubilee Medal.