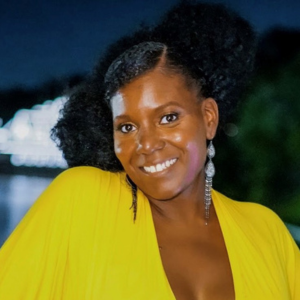 Yolonda Brinkley
Yolonda Brinkley, the self-proclaimed global disruptor, is a full-service marketing communications practitioner specializing in DEI strategy, global event production and entertainment publicity. Fueled by passion, she is the creator of Diversity in Cannes, the independent global film movement promoting inclusion at the Cannes Film Festival. Supported by Academy Award Winner Viola Davis' JuVee Productions, Yolonda's inclusion efforts include the annual presentation of Diversity Day in Cannes, consisting of short film screenings, panel discussions, international networking and an awards reception, in France during the world's most prestigious film festival.
Since its 2010 inception, with Yolonda at the helm, the initiative has emerged from a simple afternoon filmmaker symposium to a comprehensive movement, providing a platform to acknowledge and celebrate globally diverse filmmakers, otherwise unseen, at the Cannes Film Festival and beyond. She's amplified the voices of underrepresented filmmakers telling stories specific to marginalized populations at the BBC in London, in Los Angeles at the Writers Guild of America as well as the California African American Museum. In 13 years, Yolonda has hosted hundreds of filmmakers from five continents, received thousands of short film submissions representing at least 35 countries and has welcomed esteemed panelists, including Festival de Cannes and Sundance Film Festival alums.
Yolonda is recognized for independently pioneering the inclusion efforts at the Cannes Film Festival, where diversity is not the first priority, resulting in a European Diversity Award nomination, as well as invitations to the Locarno and Berlin Film Festivals for the StepIn Conference and the Inaugural Equity and Inclusion Pathways Seminar, respectively. Yolonda is an advocate for the underrepresented and welcomes you to follow her journey @diversencannes.